Say hello to the Amps
Our team has hands on experience from developing, leading and growing companies from small startups to significant Nordic players. We have "learned the hard way" having been founders and having had hands-on operative roles in growth companies ourselves that growing a company requires massive amounts of hard work. 
Our approach is to be partners – for real.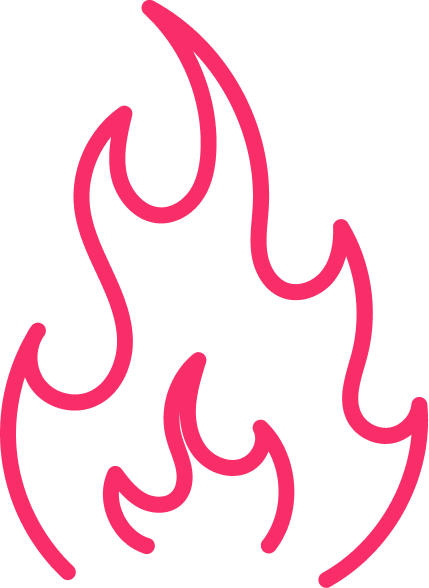 Roger Jørgensen, Partner
+47 977 77 777
roger.jorgensen@amp11.no
Roger has extensive experience in co-founding and developing tech companies. In his career he has been the founder / co-founder of more than 20 IT-related companies and fintechs. Roger has worked as CEO of Knowit Reaktor companies for more than 13 years. Recently, Roger has been involved in the founding of Lea Bank ASA and has been CTO of the bank for the past 6 years. Roger loves to analyze data and to find solutions to complex problems.
Henna Raknes, Partner
+47 952 61 429
henna.raknes@amp11.no
Henna is currently holds the position as COO for Stacc (Amp Eleven portfolio company), and has previously worked as a management consultant in PwC for more than 8 years. She has extensive experience from various leadership roles as has worked across different industries and services. Henna is born in Helsinki, Finland, and has been living in Norway for the last 18 years. Henna is a dedicated and enthusiastic team player, who is motivated by working together with value-driven and visionary leaders and teams. She is result focused and driven, and is passionate about helping companies realise their goals and ambitions. Henna holds a master's degree in finance from the Norwegian School of economics.
Henrik Lie-Nielsen, Managing Partner
+47 924 04 152
henrik.lie-nielsen@amp11.no
Henrik is a Bergen, Norway based serial entrepreneur. Henrik founded his first tech company in 1995 at the age of 18, and has since co-founded several tech and tech enabled companies in Norway. With 27 years of experience from the internet business world as an entrepreneur, advisor and investor, Henrik is often used by investors, managers and boards as a speaker, strategic advisor, trend analyst and business development facilitator. Not afraid of voicing his opinion in a room in which others seem to agree on the opposite, Henrik approaches business challenges with an open and digital mindset and quickly sees opportunity.
Geir Nordrik, Partner
+47 908 92 837
geir.nordrik@amp11.no
Geir is the co-founder and CEO of Stacc and has more than 30 years of experience from delivering software solutions and services to various industries. Geir has previous experience from several leading positions from Reaktor and Knowit, and has worked in the financial services and tech industry throughout his career. Geir has co-founded, developed and led several companies from small startups to successful Nordic players, and has a deep understanding of both technology and business.
Johan Sköld, Partner
+46 70 750 25 00
johan.skold@amp11.no
Johan is a Gothenburg, Sweden based serial entrepreneur, investor, public speaker and author.
He is an well-reputed expert in entrepreneurship and fact-based business development teaching at MBA-level executive education at institutions like Stockholm School of Economics, Chalmers, M-Gruppen and ExMI. He is also in the core team of the successful accelerator programs Born Global and Scale Global together with some of Sweden's top startup/scaleup researchers and most experienced serial entrepreneurs. Entrepreneur in residence at Chalmers Ventures. With 28 years in R&D, Sales, Marketing and executive management in firms like Ericsson, AU-System, Epsilon and Knowit, he has a broad experience and has over the years been in 72 boards, 59 cap tables and as a founder/co-founder 22 times.
Stian Pedersen, Partner
Stian currently holds the position as Group CFO for our portfolio companies Stacc and Shortcut. Before joining Amp Eleven, he was a Director in PwC Deals. Stian has extensive experience from M&A advisory, capital markets and restructurings, focusing on private equity and financial services transactions. Stian holds an M.Sc. in Finance from Norwegian School of Economics (NHH), is a state-authorised public accountant and has an Executive MBA in Finance from NHH.